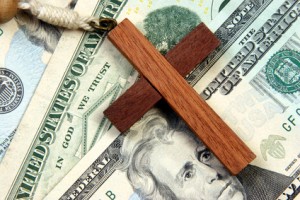 John 8:32 (NKJV) And you shall know the truth, and the truth shall make you free."
There is a message that is being taught in the modern church that is poisoning believers by the millions. It's being taught by some very well-known Christian speakers and it has trickled all the way down to the smallest churches in the world.
This message has caused some preachers to become wildly popular, gaining followers by the hundreds of thousands, and perhaps even by the millions. Some preachers have become amazingly wealthy because they propagate this message.
There may be bits of truth mixed in with this massive lie; just enough to make it seem like the truth. And because there is truth, it has deceived so very many faithful followers of Christ. Yes, even some of the most devout, well-intentioned believers have fallen for this.
It's safe to say that millions of believers have fallen victim Continue reading →