An Honest Look at The Modern Christian Worship Music Phenomenon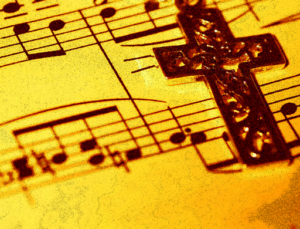 Let's take an honest look at the modern Christian worship music phenomenon. This is something I've intended to write about for a while now. But today I finally took the time to do it.
I am a music fanatic. I want to be very clear about that right up front. You might even call me a music freak. I have loved music for as long as I can remember.
Even as a child, I remember my parents playing music a lot. We were not Christians at that time. My parents listened to secular music, so that was what titillated my musical taste buds. It gave me a diverse taste in musical styles and genres.
Country music, rock & roll and more…
Country music greats, such as Tammy Wynette & George Jones were frequent players. The very early years of Rod Stewart, The Beatles, Johnny Cash and others would play frequently. I was 7 or 8 years old at the time.
My parents listened to Elvis Presley frequently. And then came Waylon Jennings, Marie Osmond, Three Dog Night and many more that I can't remember right now. The well-rounded musical offerings created a diverse environment for my ears. And I loved it all.
Heck, I even remember listening to the Cowsills. I even had some late 50s and early 60s stuff on my very own stereo record player when I was around 11. Those are all classics nowadays.
And as I grew older, my music collection started to build. I earned money early on by mowing lawns and delivering newspapers. And then washing dishes or flipping burgers in my teenage years. I spent most of that money buying new music. Back then it was either 45s or albums. And then I moved on to cassettes.
And I shared all of that just to establish and solidify the fact that I love music. It's part of who I am! So this should effectively disarm any critics who might read this and immediately try to say that I just don't like music. That would be a 100% false assumption on anyone's part.
So let's continue…
So you can see that music was a very big part of who I was as I grew up. And it still is today, although the secular music no longer has a place in my collection. But I still listen to music every chance I get. Just ask my wife. She will be glad to tell you 🙂
So, let's talk about Christian music. But let's not talk about just any Christian music. Let's talk about modern Christian worship music. Let's take an honest look at the modern Christian worship music phenomenon. And let's dig into it so we can discover some things about it that might not be glaringly obvious.
Where to start…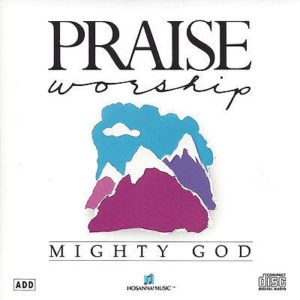 Let's take a walk through the last 30 years. We'll see where all of this modern worship music started and how it progressed until today. I think you'll find it interesting.
Back in the late 1980s and early 1990s a newcomer started getting noticed in the church music circles. His name is Don Moen. Don is a songwriter and music leader who started bringing a fresh new sound to churches around the world. His new series of albums sounded "different".
His songs were not hymns. They were more contemporary sounding. But they were not rock & roll or pop music. They were definitely more contemporary, though, than what most "church people" were used to at the time.
Don's music swept through the church world, breathing new life into church services. He even took his new music out on the road. And he began filling various venues with believers who loved what they heard. His music ushered in the presence of God. There was no doubt about that.
Thousands of local churches began restructuring their music to follow this new trend. And by doing so, they began to attract new people to their congregations. In the beginning, this was more than likely done just to breathe new life into choirs. But it also gave church members something new to sing and worship to.
And it worked!
People began to enjoy church worship services more and more. Many new albums were recorded and released. And as more copies were sold, many more churches began to adopt this new style.
Of course there were some naysayers. And there were people who saw no reason to stop singing the old hymns. But by and large, this new style of worship music was very widely accepted by just about everyone. And so the modern evolution of Christian worship music had begun in earnest.
Don went on to release a string of albums under the Hosanna Music title, carried by Integrity Music. Hosanna Music is actually a division of the Integrity Music company. They featured various worship leaders over the years, of which Don Moen was just one.
Other popular names were Ron Tucker, Ron Kenoly, Randy Rothwell and Kent Henry, to name a few. The Hosanna Music series covered 20 years and over 200 albums! So to say that it was successful would be an understatement.
Don Moen and others who recorded under the Integrity label probably didn't have any idea how much their new albums would influence Christian worship music. Not only in the here and now, but over the next 10-15 years. Needless to say, that influence was felt around the world for many years.
And this laid the ground work for the next wave of new worship music; the Vineyard Worship movement.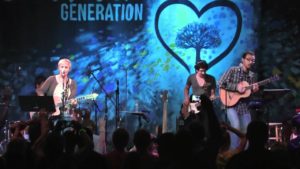 Vineyard Worship actually began way back in the 1970s and 1980s, before Don Moen was even on the scene or Hosanna Music had been formed. But it didn't really begin to surge in popularity until years later. It really started to break out and become noticed in the mid-to-late 1990s. And it continued to do so into the turn of the century.
This new worship style put a lot more emphasis on using contemporary style bands. They were complete with guitars, drums and keyboards, forgoing the conventional piano and organ sounds of past generations.
There was also something very different about this style of music. It used the music to "draw" a person into God's presence. There was no doubt that this music could have a huge influence on how people interacted with God during times of worship. It was very effective in this area.
It also seemed to be able to draw unbelievers, based simply on the fact that it sounded good. The instrumentation and presentation were much like modern rock concerts. Not only were there drums and guitars, but many churches incorporated colored lights and fog/smoke machines. There were also powerful sound systems. And, if we look at today's churches, there are even high tech multimedia displays that accompany the music.
And the beat goes on…
As with the Don Moen and Ron Kenoly sounds, not everyone adapted to it and embraced it with open arms. Again, there were naysayers and critics. Only with Vineyard, the criticism was even a bit more loud and outspoken. Why? Because the musicians and singers tended to look just like anyone else on the street. There were no suits and ties. There was no expensive clothing, no clean-looking haircuts, etc.
People who paid no attention to the lyrics would easily be convinced that they were listening to a modern rock band. And this was the sticking point for some people. For people who had the mindset that church music had to use pianos and organs, this was too much.
The average musician in the Vineyard style band looked pretty much like any other modern musician. They were complete with the long hair, beards, ripped jeans, etc. So some of the "old school" Christians were seriously freaking out when they saw this. This couldn't possibly be "Christian" music, could it?
But it was! In fact, if people were to overlook the appearance of the musicians and hear beyond the amplified guitars and prominent drum beats, they would hear lyrics that were heartfelt and sincere. They were crying out to God for a deeper walk and a more meaningful life as a believer.
And as time went on, larger numbers of people embraced this new movement. And it became a part of more and more church's Sunday morning services. Church platforms were slowly "redecorated". Traditional stage decor was replaced with new sound systems, lights and fog machines. High tech projectors to display lyrics on large screens gave the whole thing a true concert feel.
And then came music from across the big pond!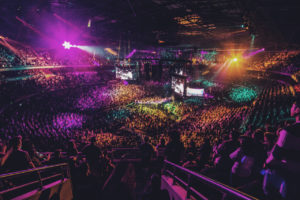 As Vineyard Worship established itself and dug its roots in deep, another wave of music was born across the big pond, in the land down under. That's right, Australia!
Hillsong Worship swept across the ocean and took modern churches by storm. The songs were moving and worship-centered. They were complete with everything that the Vineyard music had. They even seemed to take the listener one step closer to heaven.
Hillsong lyrics were heartfelt. These lyrics, and the accompanying music, could usher the listener into God's presence.
Early Hillsong music was led by worship leader Darlene Zschech. Darlene was a strong leader, yet she did so without being intimidating. She was soft-spoken and meek. But she knew how to lead people into God's presence during times of worship. Soon, Darlene Zschech became a household name around the world.
Darlene went on to record and release a single or two of her own. Despite working on her solo career, she continued to be active with Hillsong Worship
Hillsong music continued to grow their presence. They toured and brought their brand of music to other churches around the world. Because of the wild popularity of the Hillsong worship music, the Hillsong church experienced explosive growth.
As they grew, they were no longer just an unknown small church hidden away "somewhere in Australia". They eventually became a multi-campus mega church, with multiple services. They even established churches in major cities here in the USA.
Before long, Hillsong style worship music had permeated churches across the globe. Many churches did away with traditional choirs and replaced them with more modern worship teams that mimicked the Hillsong look and sound.
Another "Star" (or two) Is Born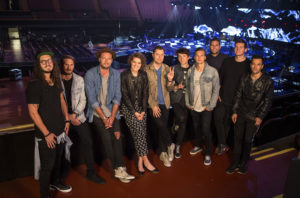 Hillsong eventually spawned another band known as Hillsong United. Hillsong United started out as a small youth band. They now sell out concerts worldwide. They have also sold in excess of 16 million albums, with songs in 60 languages.
Hillsong United took things to the next level when it came to cranking up the rock show look and feel. Their lights and sounds rival many modern pop and rock bands. And young people flock to see and hear them.
Over time, they went on to record over 17 live and studio albums. They even toured, taking their music and show on the road. Their concerts draw thousands of people wherever they go.
There is even a Hillsong movie. The movie, "Let Hope Rise", covered the Hillsong United tour and concerts. The movie takes viewers on tour with the band and gives them a glimpse behind the scenes with the band. They are also treated to front row concert footage.
And then came "Young and Free", a youth-oriented band born of the Hillsong movement in 2012. Young and free caters to an even younger crowd than Hillsong United. They focus on reaching out to the younger crowd and sharing Jesus with them.
Their tours aren't limited to their homeland of Australia. The USA is well covered on their 2017 schedule.
So, where is this article leading?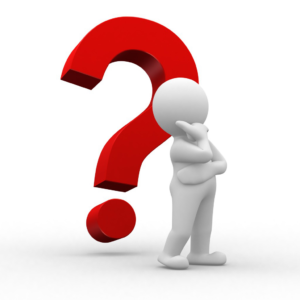 I've said all of that to get to this point. During the last 10 years or so  I've felt a stirring in my spirit. I've witnessed something happening in the church that troubles me. I've contemplated putting this article together for over a year now.
But before I did so, I wanted to make sure I knew for sure that I was accurate in my discernment. What I have to say might anger some people. But some people will find it to be true and will agree with it as soon as they read it.
Whether you agree or not is entirely up to you. Let God speak to you. And if you disagree, I'm OK with that. This is not about me. And this is not about Don Moen, Hillsong or Vineyard Worship. There are no stones being thrown here.
This is about the body of Christ. This is about where the body of Christ is at right now in their journey and their walk with God.
And, more than anything, this is about making sure that we, the followers of Christ, are focused on Him and only Him.
As this evolution of worship music has carried out, some really intriguing, yet troublesome, things have happened. And they continue to happen today, even as I write this.
Worship band junkies
The body of Christ has been drawn in to this modern worship experience. And many people have become "worship band junkies". Let me explain.
As this movement has increased, the modern church has become dependent on this type of atmosphere. Many people have reached a point where they can't worship God unless the music is presented in this way, with the lights, projectors, high tech sound systems, etc.
The focus, in many places, has been taken off of God, and put onto the music and the musicians. And the end result is a sad lack of ability to worship our Creator unless the atmosphere is "just right".
There is also a very disturbing trend where many leaders of the church go to great lengths to try to "force" God to show up or to "stay longer", when He has already shown up, done His work, and moved on. Manufacturing a move of God, or trying to manufacture His presence is a waste of time. God is either there and moving, or He is not. We can't, and never will be able to, make God do something.
Let's face it, when God chooses to move, it's His choice as to when, where and how long. If leadership doesn't learn to recognize this and learn to discern it, they will work hard to stretch out that presence and make it last for as long as they want it to. This is truly sad and is very pitiful to watch happen.
An example of this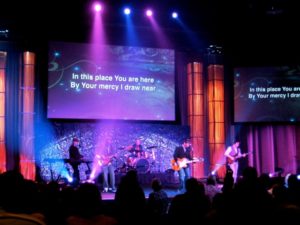 Case in point: A worship team begins playing, and within a short time, God's presence is felt strongly. He is moving, touching the hearts of the people. And people are worshiping Him with their whole hearts.
And guess what; this is all happening before a single planned part of the song set has been played. It's happening during an unscripted, unrehearsed part of the worship service where the music is being played freely and no actual choruses or verses are being sung. The worship leader is just letting the Holy Spirit do the leading.
It lasts 10 minutes (maybe less), and then the team moves into their "planned" song set. Before too long, the presence of God has greatly diminished. The team carries on with another few songs, failing to recognize or acknowledge that God has already come and gone.
Then, after 20-30 minutes of this, the pastor comes up front and urges the worship team to continue to play, trying so very hard to conjure up a move of God. But nothing happens.
This scene is played over and over at churches throughout the world, on a weekly basis. Why? Because the church has become addicted to this kind of "worship" experience. And they don't know how to worship God outside of those constraints.
If someone was to stand on the platform with a single acoustic guitar and just play simple worship songs, or maybe improvise and let the Spirit of God lead them, many people would simply stand there and wonder what's going on.
It's a very, very sad picture to see this.
Let Me Make Something Clear
I want to make sure nobody misunderstands what I am saying. At no point during this article have I, nor will I, make any accusations whatsoever about the hearts or the motives of any of these musicians.
The very large majority of these singers and musicians have their hearts 100% in the right place. Their sincere desire is to worship God and lead others into His presence.
That's it. That's all they want. Nothing more and nothing less. Of course there are a few exceptions. But they are the minority, not the norm.
And it makes no difference whatsoever how they dress or how they look. God isn't concerned with jeans, beards, t-shirts or any other aspect of clothing, as long as it isn't sexually provocative. Remember… God looks at the heart, while man looks at the outward appearance.
Don't forget. I'm a music junkie myself. I love it. And I have even spent my fair share of time leading worship services in the past. So I am not, in any way, shape or form, against music or the whole modern worship music trend. I'm just sharing what I have been seeing happening more and more.
So where's the problem lie?
The fault lies mostly with the church leadership. They have seen the power that this music and this kind of presentation has to lead people into God's presence, and they like what they see.
But more than that, they have also seen the power of this to draw people in to the church. And it has been used to become the new "church attractant". If the truth of God's word can't draw people in, this modern "worship experience" will be used to do it instead. So in this season of declining church attendance, the worship team and the concert experience have been used to draw new people in.
Some church leaders have gone so far as to hire musicians to play on Sunday mornings because they want the very best talent to be up there performing.
Now, there is nothing wrong with compensating the members of a church worship team for their hard work. Frankly, not enough churches are willing (or able) to do this. These musicians spend a lot of money and a lot of time learning and practicing what they do.
But what I'm referring to is unbelieving musicians being hired to come play worship music on Sunday mornings simply because they are excellent musicians. They are not believers, followers of Christ. They are brought in for one reason; to attract more people in to the church.
The worship service is now being prostituted for the sake of using top-notch secular musicians in order to put on the best show possible and draw people in to see and hear it. If Jesus turned over the tables of the money changers and drove them out of the temple with a whip, what would He have to say about this?
Time to refocus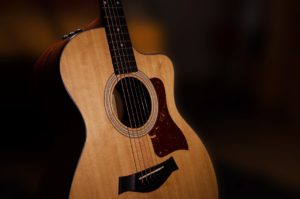 It's time for the body of Christ to turn their focus back to the One who is worthy to be worshiped. It's time for the focus to be taken off of the worship team, the worship leaders, the fog machines, the light show and the concert atmosphere, and be put back on the One who died for us.
It's time that we re-learn how to worship God even if there is only a single singer leading us, without any instruments at all. It's time that church musicians stop being treated as rock stars and we begin to look up to God as the One who leads us into worshiping Him.
It's time for us to let God show us how to build a heart-to-heart connection between Him and us, without relying on fancy worship services to do it.
It's time that we stop "worshiping the worship" and, instead, worship the One worthy of our worship.
It's time, church, for the King of Kings and Lord of Lords to take back His rightful place on the throne of our hearts, even during our worship services. And let everything else take a back seat, even if it means pushing aside the stuff that's flashy and attractive.
Our prayer for the body of Christ
We pray that this message will be taken the way it was intended. Not as stones being thrown at anyone. Not a derogatory word toward musicians or the modern worship teams. And not even toward the leaders who have fallen into the trap of using the music to attract new people to the church.
But pray and ask God what He would have you to do. Let Him speak to your heart and show you if there is anything that needs to be changed in your relationship with Him, especially in this area of worship.
And, most of all, let's be sure we're putting God first in absolutely everything we do, including those times of corporate worship.
If you've enjoyed this post, please share it with others and comment below. And if you'd like to see more articles like this one, comment and let us know! We'd love to hear your feedback ?
Pastor Curt & Pastor Ellie
Links & References used: