Understanding Biblical Fasting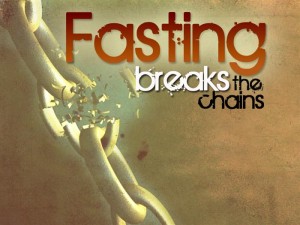 After writing a Bible Verse of The Day message about understanding Biblical fasting, we had many emails asking us for more information about it.
Fasting is something that we can do when we are up against a situation that doesn't seem to be changing.
Sometimes we fast for a breakthrough in one way or another. Jesus taught us that fasting is required in order to drive out some demons. Those that were deeply rooted required more than just a quick word to cast them out.
Here's an example where His disciples had tried to cast out a demon, but it refused to leave.
Mark 9:25-29 (NKJV) 25 When Jesus saw that the people came running together, He rebuked the unclean spirit, saying to it: "Deaf and dumb spirit, I command you, come out of him and enter him no more!" 26 Then the spirit cried out, convulsed him greatly, and came out of him. And he became as one dead, so that many said, "He is dead." 27 But Jesus took him by the hand and lifted him up, and he arose. 28 And when He had come into the house, His disciples asked Him privately, "Why could we not cast it out?" 29 So He said to them, "This kind can come out by nothing but prayer and fasting."
Fasting breaks some things within us because Continue reading →